Wisconsin Chapter meetings are held on the first Friday of every month (except May, July & August), at 7:30 p.m., at the North Shore Congregational Church, 7330 N. Santa Monica Boulevard in Fox Point, Wisconsin.
Upcoming meetings:
February 2 - Al Baker's midwest railroading in 1989 and 2001

February 2018 marks my return to the Wisconsin Chapter presentation roster.  I lived in Danbury, Connecticut 2005-2016 and last presented to the Chapter prior to 2005.  For February, I'll use a program I presented at the Danbury Railway Museum (they hold weekly slide shows) about midwest railroading in the years 1989 and 2001, focusing primarily on the Milwaukee and Wisconsin areas.
I have been shooting slides with my brother, Bob, since the early 1970's.  I converted to digital photography in 2007.  I look forward to sharing this work with the Wisconsin Chapter at future meetings. 
---
April 6 - Rob McGonigal presents Reading in the 1970s and more

Rob McGonigal, editor of Kalmbach's Classic Trains magazine, has lived in Milwaukee since the early 1980s, but he grew up in suburban Philadelphia. His local station was Elkins Park, on the Reading Company's main line 10 miles north of the city, used primarily by electric M.U. commuter trains. Rob often rode his bike to the station after school in the early 1970s, sometimes taking photos with his mom's Instamatic camera. 
Elkins Park station is still a busy stop for SEPTA trains, and its waiting room is now a public meeting space. About a year ago, the Philadelphia Chapter NRHS, one of the society's oldest chapters, began holding its monthly meetings in the station. On a recent visit to see his parents, Rob showed some his 1970s photos of Elkins Park and its environs at a chapter meeting, augmented with several 1940s-50s photos of trains in the area from the Kalmbach files. It's a unique collection of images from territory that's generally overshadowed by other, higher-profile lines. 
In addition to the vintage Reading photos, Rob will show pictures from his 2014 visit to Metra's Tower A-2 during an afternoon rush hour.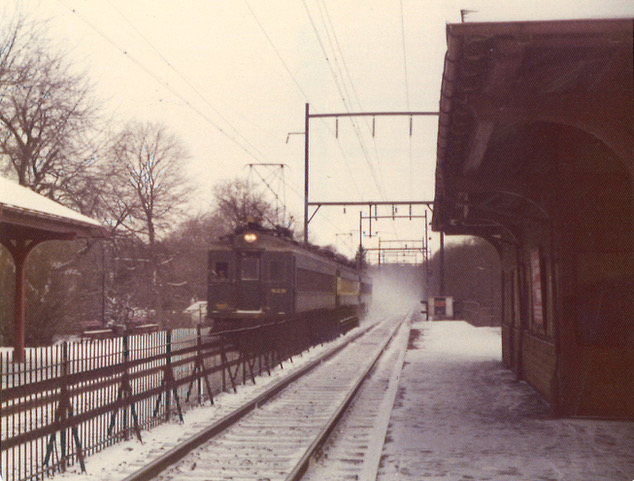 A Reading Company electric M.U. train kicks up snow at Elkins Park station in the early 1970s. Rob McGonigal photo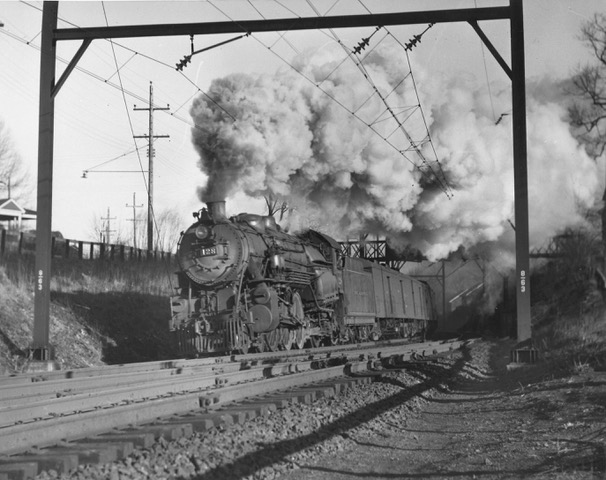 Reading 4-6-2 No. 128 is between Elkins Park and Oak Lane stations as it speeds south with a New York express in the 1940s. William P. Ratchford photo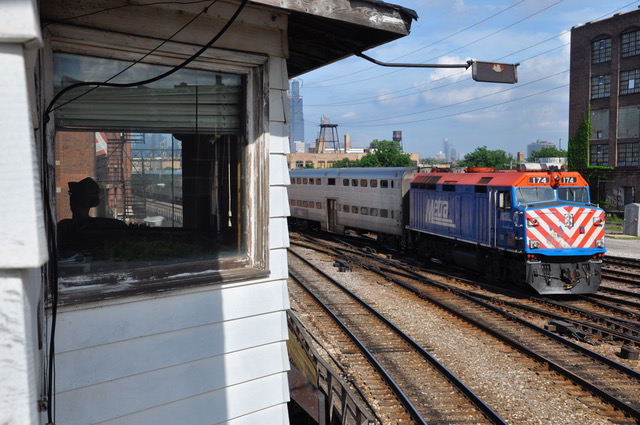 A Metra commuter train passes Tower A-2 (Western Avenue) in Chicago during an afternoon rush hour in June 2014. Rob McGonigal photo
---