Wisconsin Chapter meetings are held on the first Friday of every month (except May, July & August), at 7:30 p.m., at the North Shore Congregational Church, 7330 N. Santa Monica Boulevard in Fox Point, Wisconsin.
Upcoming meetings:
March 2 - Gary Rumler comes from family of railroaders and will be presenting "North Western" for our March meeting.  He worked for the C&NW as an engineer from 1966 to 2005, in both the Milwaukee area and southern Minnesota.

He grew up in South Milwaukee, six blocks from the Old Line. He had to cross these very same tracks on the way to school. On the way, he frequently met train passenger train 152, a southbound  to Chicago. On weekends Gary expanded his love of trains.
And so it was, in July 1966 Gary was hired by the C&NW. His first trip was the Butler Road Special from Butler to National Ave, working for his father. Gary's resume lists more places that he worked on the railroad than can fit in this biography. This included both freight and passenger.
In 1972, Gary moved to the Southern Minnesota area. Again the list of lines Gary worked on is endless. He even tried a stint on the Powder River Coal Line.
Gary's last trip was as engineer on the Roseport switch run in July 2005. He proudly comes from a railroad family that includes 228 years of seniority from his grandfather to his two sons.
Gary has been a member of our NRHS organization for many years. He and his wife live in Red Wing, Minnesota. He assures us the former CGW depot is still open, serving Caribou coffee.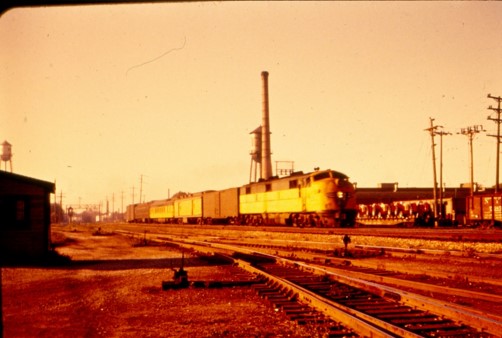 Chicago & North Western train train 154 at Racine, June 6, 1958 Photo by Gary Rumler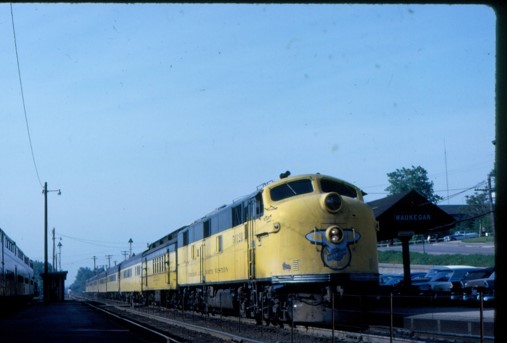 Chicago & North Western train train 149 at Waukegan, May 1964 Photo by Gary Rumler
---
April 6 - Rob McGonigal presents Reading in the 1970s and more

Rob McGonigal, editor of Kalmbach's Classic Trains magazine, has lived in Milwaukee since the early 1980s, but he grew up in suburban Philadelphia. His local station was Elkins Park, on the Reading Company's main line 10 miles north of the city, used primarily by electric M.U. commuter trains. Rob often rode his bike to the station after school in the early 1970s, sometimes taking photos with his mom's Instamatic camera. 
Elkins Park station is still a busy stop for SEPTA trains, and its waiting room is now a public meeting space. About a year ago, the Philadelphia Chapter NRHS, one of the society's oldest chapters, began holding its monthly meetings in the station. On a recent visit to see his parents, Rob showed some his 1970s photos of Elkins Park and its environs at a chapter meeting, augmented with several 1940s-50s photos of trains in the area from the Kalmbach files. It's a unique collection of images from territory that's generally overshadowed by other, higher-profile lines. 
In addition to the vintage Reading photos, Rob will show pictures from his 2014 visit to Metra's Tower A-2 during an afternoon rush hour.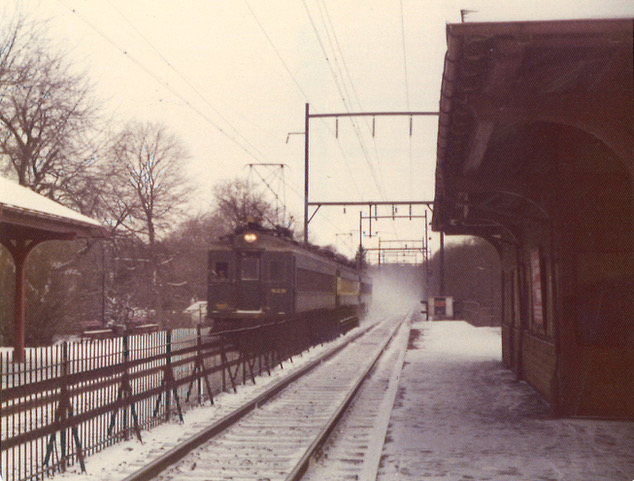 A Reading Company electric M.U. train kicks up snow at Elkins Park station in the early 1970s. Rob McGonigal photo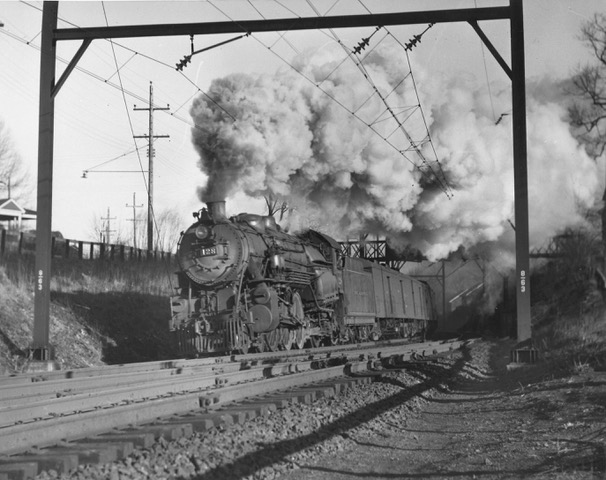 Reading 4-6-2 No. 128 is between Elkins Park and Oak Lane stations as it speeds south with a New York express in the 1940s. William P. Ratchford photo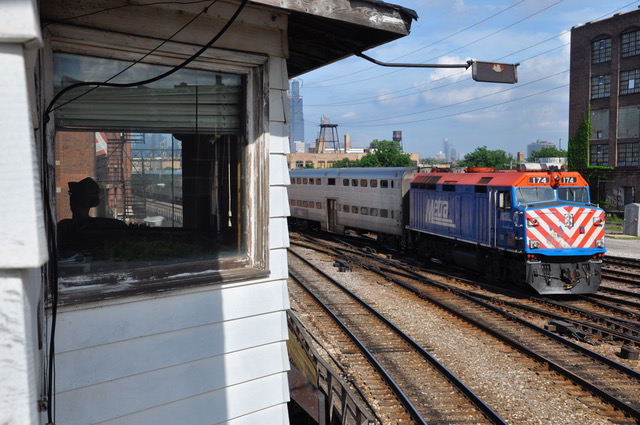 A Metra commuter train passes Tower A-2 (Western Avenue) in Chicago during an afternoon rush hour in June 2014. Rob McGonigal photo
---
Saturday, May 5 - Annual banquet featuring keynote speaker Dave Leider. More details to follow.
---
June 1 - Mike Patrick presentation.

---