Wisconsin Chapter meetings are held on the first Friday of every month (except May, July & August), at 7:30 p.m., at the North Shore Congregational Church, 7330 N. Santa Monica Boulevard in Fox Point, Wisconsin.
Upcoming meetings:
April 6 - Rob McGonigal presents Reading in the 1970s and more

Rob McGonigal, editor of Kalmbach's Classic Trains magazine, has lived in Milwaukee since the early 1980s, but he grew up in suburban Philadelphia. His local station was Elkins Park, on the Reading Company's main line 10 miles north of the city, used primarily by electric M.U. commuter trains. Rob often rode his bike to the station after school in the early 1970s, sometimes taking photos with his mom's Instamatic camera. 
Elkins Park station is still a busy stop for SEPTA trains, and its waiting room is now a public meeting space. About a year ago, the Philadelphia Chapter NRHS, one of the society's oldest chapters, began holding its monthly meetings in the station. On a recent visit to see his parents, Rob showed some his 1970s photos of Elkins Park and its environs at a chapter meeting, augmented with several 1940s-50s photos of trains in the area from the Kalmbach files. It's a unique collection of images from territory that's generally overshadowed by other, higher-profile lines. 
In addition to the vintage Reading photos, Rob will show pictures from his 2014 visit to Chicago Metra's Tower A-2 during an afternoon rush hour.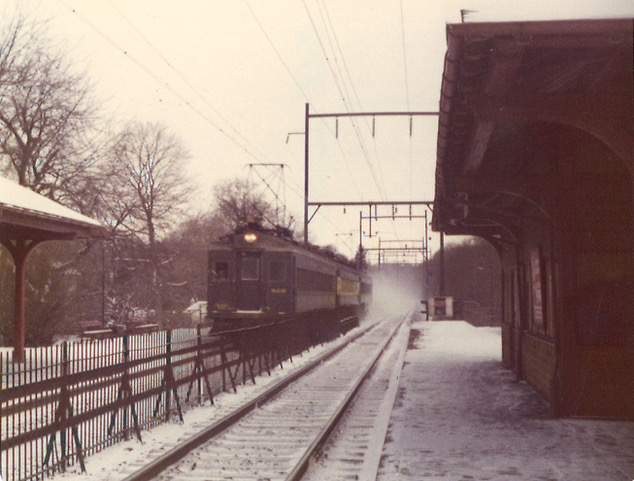 A Reading Company electric M.U. train kicks up snow at Elkins Park station in the early 1970s. Rob McGonigal photo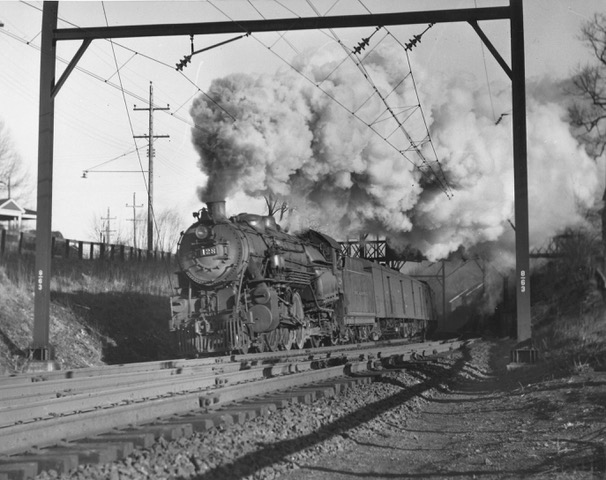 Reading 4-6-2 No. 128 is between Elkins Park and Oak Lane stations as it speeds south with a New York express in the 1940s. William P. Ratchford photo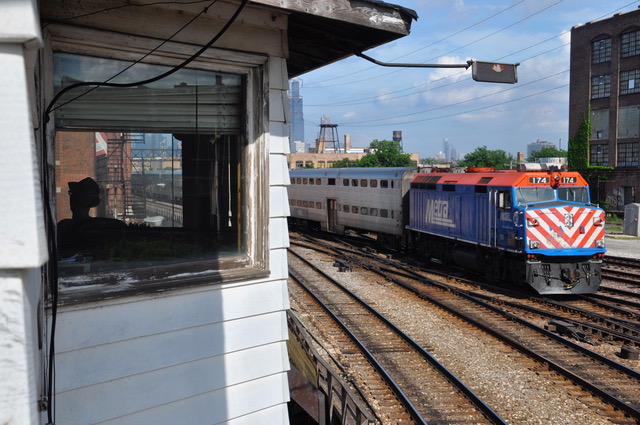 A Metra commuter train passes Tower A-2 (Western Avenue) in Chicago during an afternoon rush hour in June 2014. Rob McGonigal photo
---
Saturday, May 5 - Annual banquet featuring keynote speaker David Leider, who will speak about the stockyards and packers in Chicago. He'll touch on how and why the stockyards were built, the relationship with the packers and the importance of the railroads. 

David Leider grew up in Des Plaines, Illinois. "My parents were carnation growers for the cut flower market, so I had a very early introduction to horticulture. Following in the family footsteps, I attended the University of Illinois and got a Bachelor of Science degree in Ornamental Horticulture. After college I worked for a retail nursery, but after 13 years switched to the wholesale side. I have worked for Iverson Perennials, Klehm Nursery and currently at Hoffie Nursery.
"The Soo Line ran behind our greenhouses and we had a spur for delivering coal. I have been a railfan and modeler as long as I remember. I also achieved Master Model railroader in the NMRA. I was prompted to write my first book (Waupaca and its Railroads) and realized that I enjoyed researching railroads and related history as much as modeling. I have written three books, including one on pickles and am working on several more. I have written numerous articles for the Soo Line Historical and Technical Society, as well as modeling articles on a variety of topics for the hobby magazines. I have been a board member for the Soo Line Historical & Technical Society since 1999 and President since 2011. I am also involved with other railroad historical societies and am editor of the Midwest Region of the National Modeler Railroad Association's newsletter for ten years.
"I am married to my wonderful wife Audrone and have a stepson, Kornelijus."

The banquet will be held at Meyers, 4260 South 76th Street in Greenfield. Ticket and menu information will be posted soon. 
---
June 1 - Mike Patrick presentation.

---