Wisconsin Chapter meetings are held on the first Friday of every month (except June, July & August), at 7:30 p.m., in the lower level meeting room of the North Shore Congregational Church, 7330 North Santa Monica Boulevard in Fox Point, Wisconsin. Click here for a Bing map and directions.
Our meetings are always open to members and to anyone who has an interest in railroad history or today's railroad operations. No admission fee is charged. If you find yourself aligned with the goals of the chapter, please consider joining. 
Upcoming meetings:
Friday, September 10, 2021 - our annual Members' Favorite Slide Night
As most of the photographers in our group have switched to digital media, the term "slide" is a bit of a misnomer, but serves to convey the rich tradition and history of our annual start-of-the-season program. The subject matter is up to you - what you did on your summer vacation, a few shots of a unique or out-of-the-way railroad operation, steam action from back in the day, railroads in transition in the 1980s, recent pics of trains or photos from deep in your vault. This is is your chance to shine!
This is our first in-person meeting since March, 2020. Our goal is to stream these meetings (via Zoom) whenever possible. For tonight's meeting, precedence will be given to members who are present in the meeting room, with the aim of accommodating all members who wish to present.
Guidelines for presenters
Members will share their images directly from their computer
You may use a presentation software (such as PowerPoint or Keynote) or show loose pictures
If using a presentation software, avoid transitions such as dissolves, etc. (no issues for the in-person audience; they don't work well when streamed due to limited Zoom screen sharing bandwidth)
You may narrate in real-time or provide a soundtrack
The images you show should be predominately railroad-related, any era
Please limit your presentation to approximately five minutes
A run-through will be held prior to the meeting to ensure there are no technical glitches
The presenter lineup will be posted here as it is developed.


Members and other interested individuals are encouraged to download the Zoom software to their computers (or tablets, or smartphones) to "attend." More information can be found in the September issue of the Chapter newsletter, Sparks & Cinders, and via the chapter's email announcements. Zoom connection info will be sent to all who request it. If you would like to be notified of the meeting details, or if you are a member who would like to present, please send a note to president (at-sign) nrhswis (dot) org. Thank you.
---
Friday, October 1, 2021 - Railroad mayhem evening.
First up is Chris Barney, who has spent years researching the 1924 St. Francis Avenue grade crossing collision. His program is entitled "Delivering very bad news."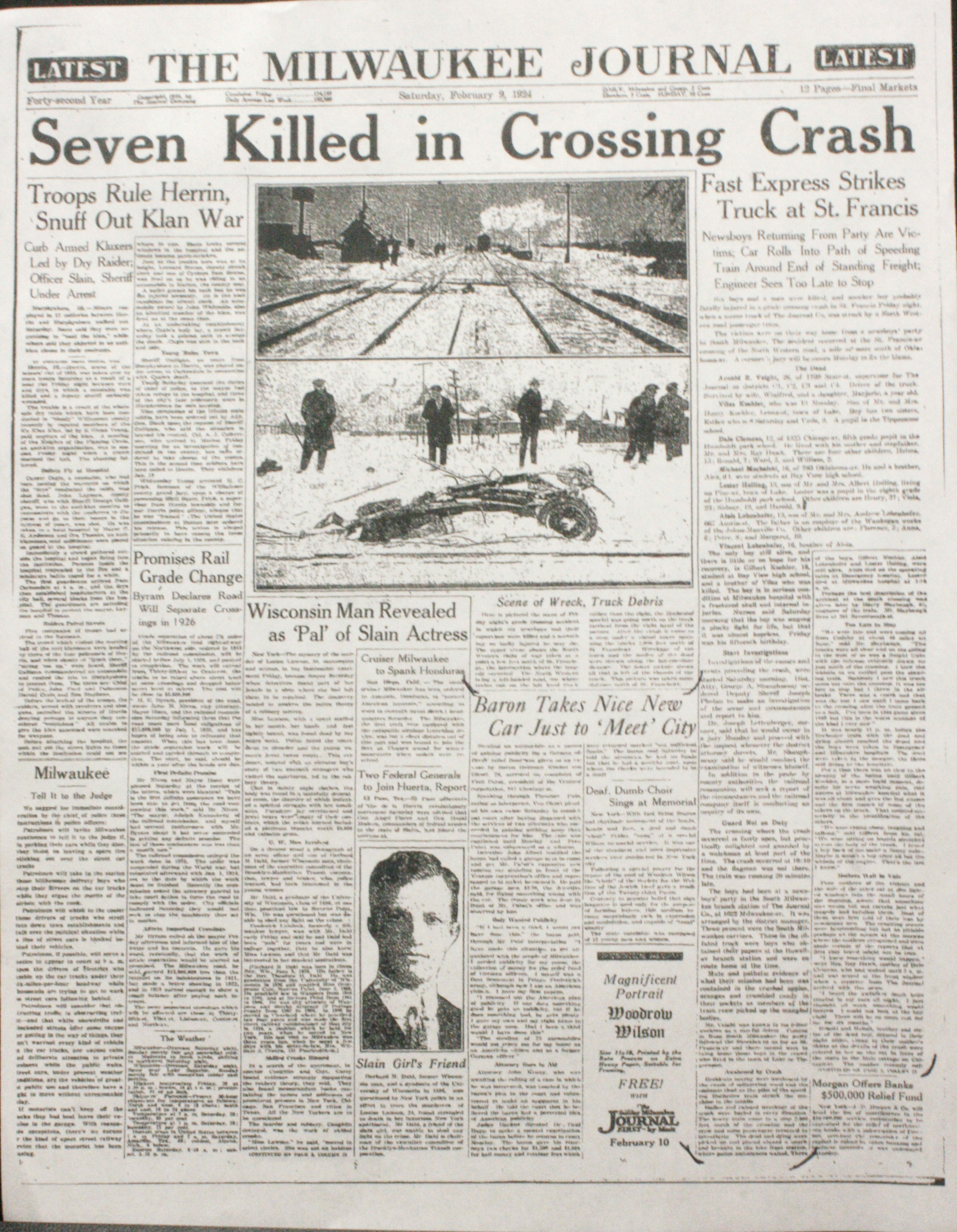 Even after nearly a century, reading the account of this tragedy still elicits great sadness.  It was Friday, February 8, 1924, and seven "newsies" - Milwaukee Journal carriers - were being driven home by a supervisor when, attempting to cross railroad tracks not protected by a signal, warning lights or a watchman, their truck was rammed broadside by a speeding C&NW passenger train, killing the driver and six of the seven newsboys. The massive loss of life sparked an inquest and a renewed call for safer crossings. 
The second half of the meeting will feature former chapter president Dave Nelson presenting a program recounting another tragedy. In South Milwaukee at 6 pm of the evening of November 13, 1907, Chicago & North Western No. 18, a fast train heading for Chicago, plowed into a crowd of workers from the Bucyrus steam shovel factory who had left work, killing six (one of whom was a 10 year old water boy at the factory). Five others were injured, one woman evidently fatally, by being hit by flying body parts. "Men Ground to Pieces" was one newspaper headline. Dave has spent years trying to sort out the conflicting versions of this tragedy found in contemporary newspaper accounts, and will try to reconstruct as much as possible the scene of the incident using old and new(er) photographs of the scene.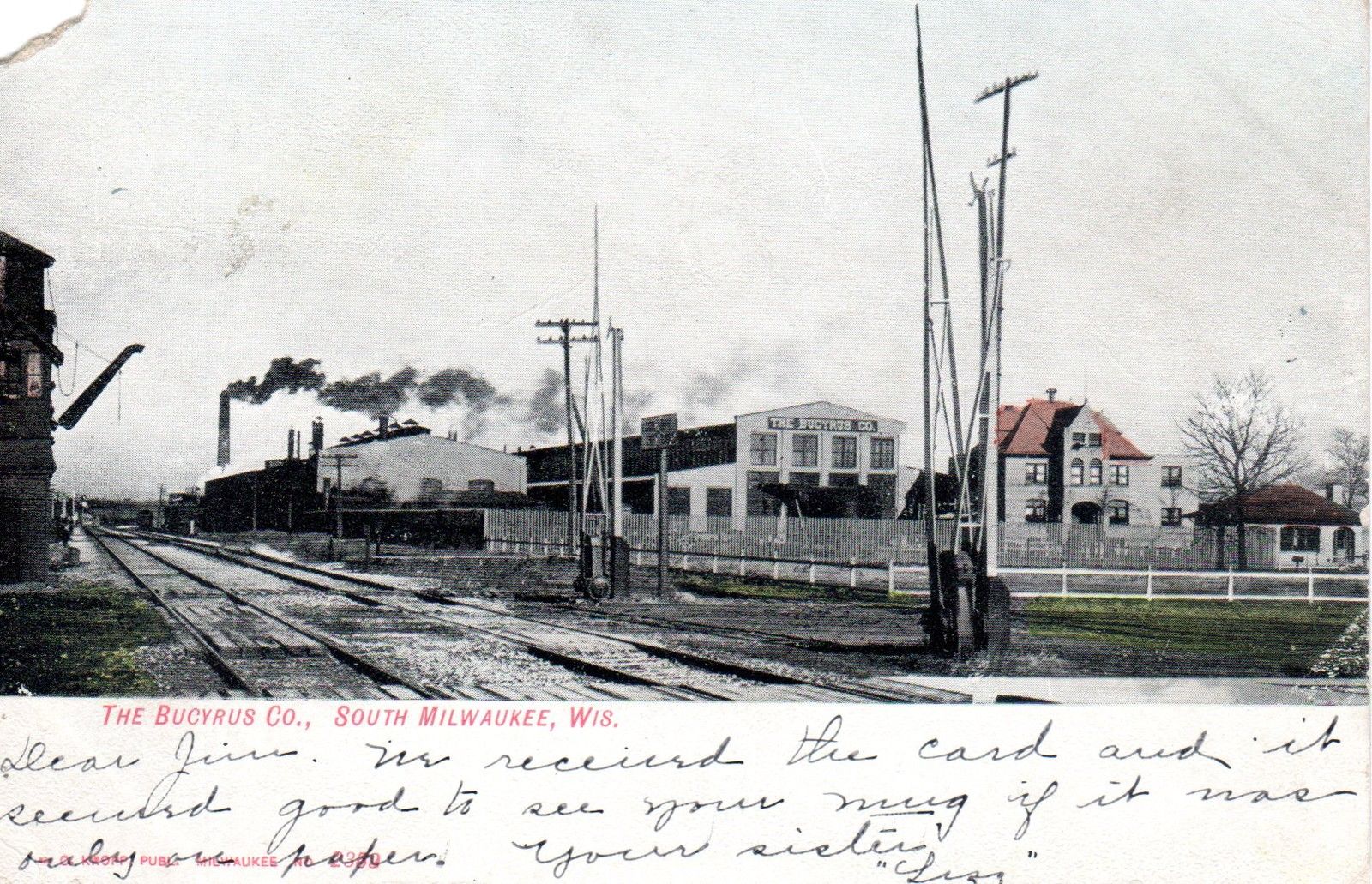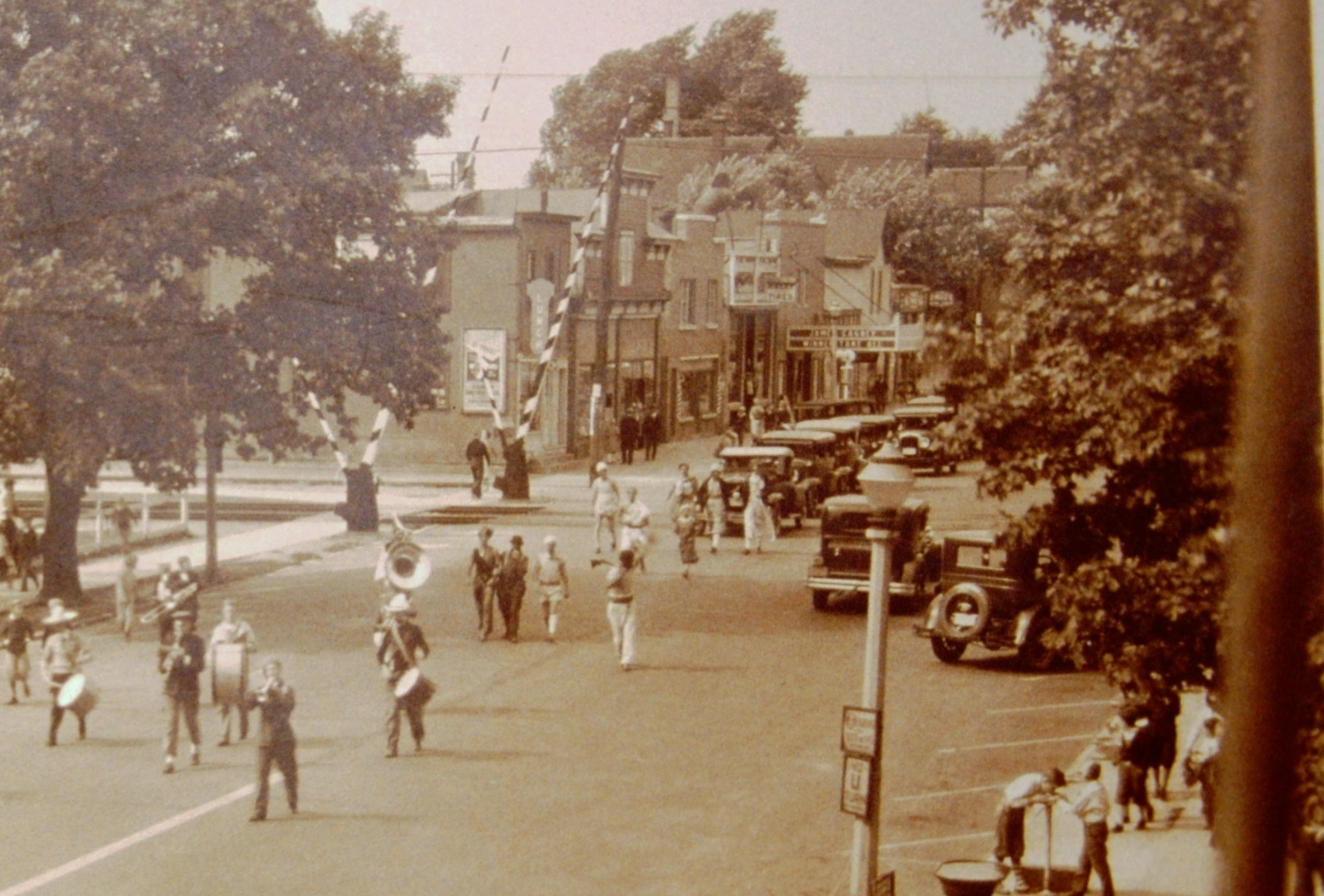 ---