Wisconsin Chapter meetings are held on the first Friday of every month (except May, July & August), at 7:30 p.m., at the North Shore Congregational Church, 7330 N. Santa Monica Boulevard in Fox Point, Wisconsin. Click here for a Bing map and directions.
Upcoming meetings:
Friday, September 6, 2019 - Our annual Members' Favorite Slide Night.
The traditional kick-off to our meeting season includes a "grab bag" of images from our members. Wisconsin Chapter members are invited to share a short, five-minute presentation. Slides, digital stills, and video are welcome. Whether your photography includes steam action from back in the day, railroads in transition in the 1980s, or today's operations, this is is your chance to shine. 
---
Friday, October 4, 2019 - Journey to Promontory, presented by Scott Lothes of the Center for Railroad Photography and Art.
With Union Pacific and so many railroad organizations celebrating the sesquicentennial of the first transcontinental railroad this spring, the Center for Railroad Photography & Art faced a dilemma: how to make a meaningful contribution to this milestone of railroading? Our solution is After Promontory: 150 Years of Transcontinental Railroading, a publishing and exhibition project that expands the narrative beyond the original Union Pacific-Central Pacific line to encompass all of the transcontinental routes and the profound changes they brought to the nation. The book is already in its second printing and received a front-page acknowledgment in the Wall Street Journal's weekend "Books" section for May 11-12. The exhibition opened at five venues in five states this spring, and is already booked at six additional locations.
Sharing the story of how this project came to fruition is Scott Lothes, executive director of the Center since 2011 and, since 2013, its president and editor of its journal, Railroad Heritage. Lothes is also an accomplished railroad photographer and author, having contributed to five books and written dozens of articles for national magazines including Trains, Classic Trains, and Railfan & Railroad. This is his second presentation for the Wisconsin Chapter. He lives in Madison with his wife, Maureen Muldoon, and their beloved terrier, Maddie.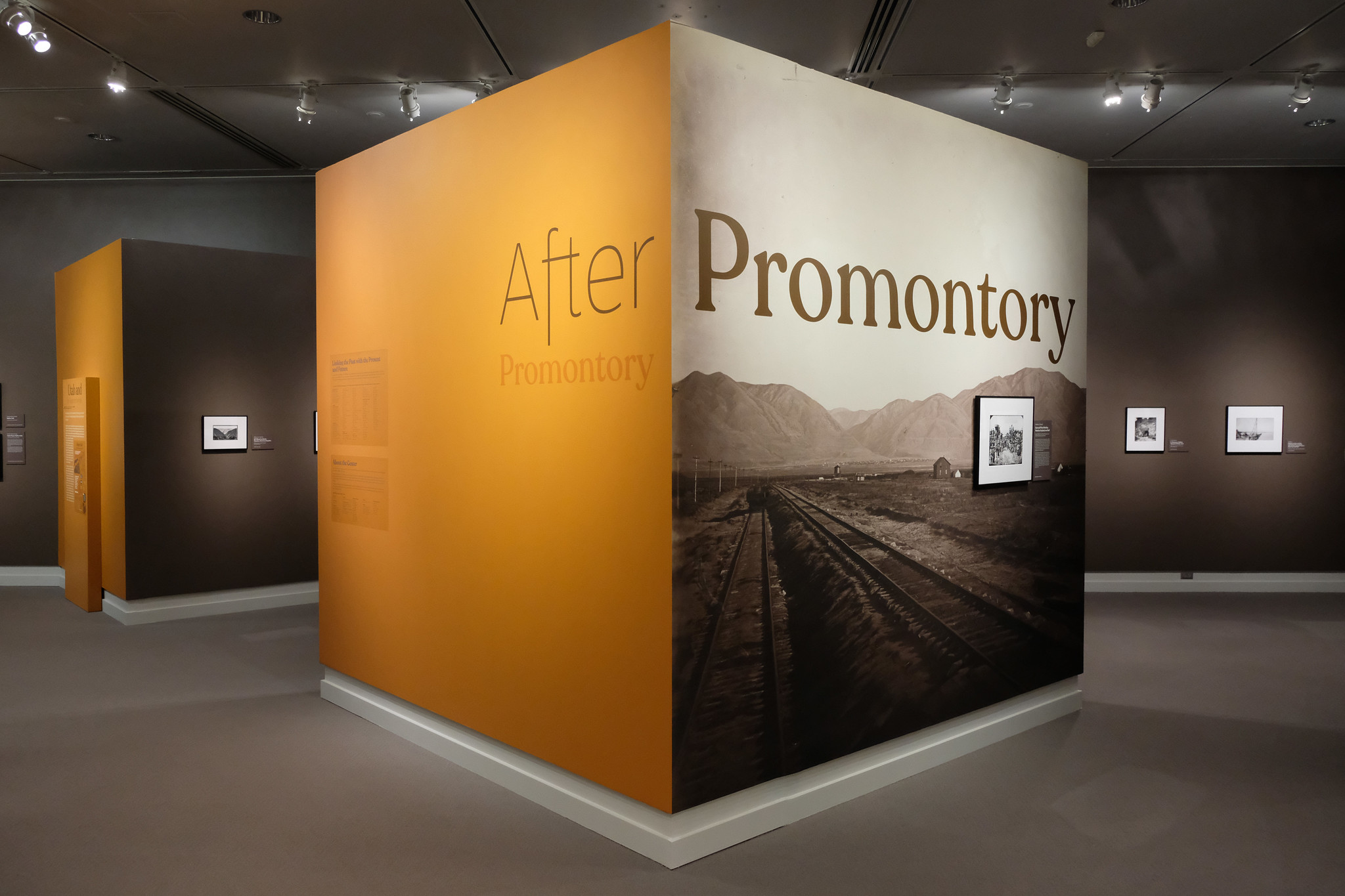 Entrance to the After Promontory exhibition at the Brigham Young University Museum of Art. Photograph by Scott Lothes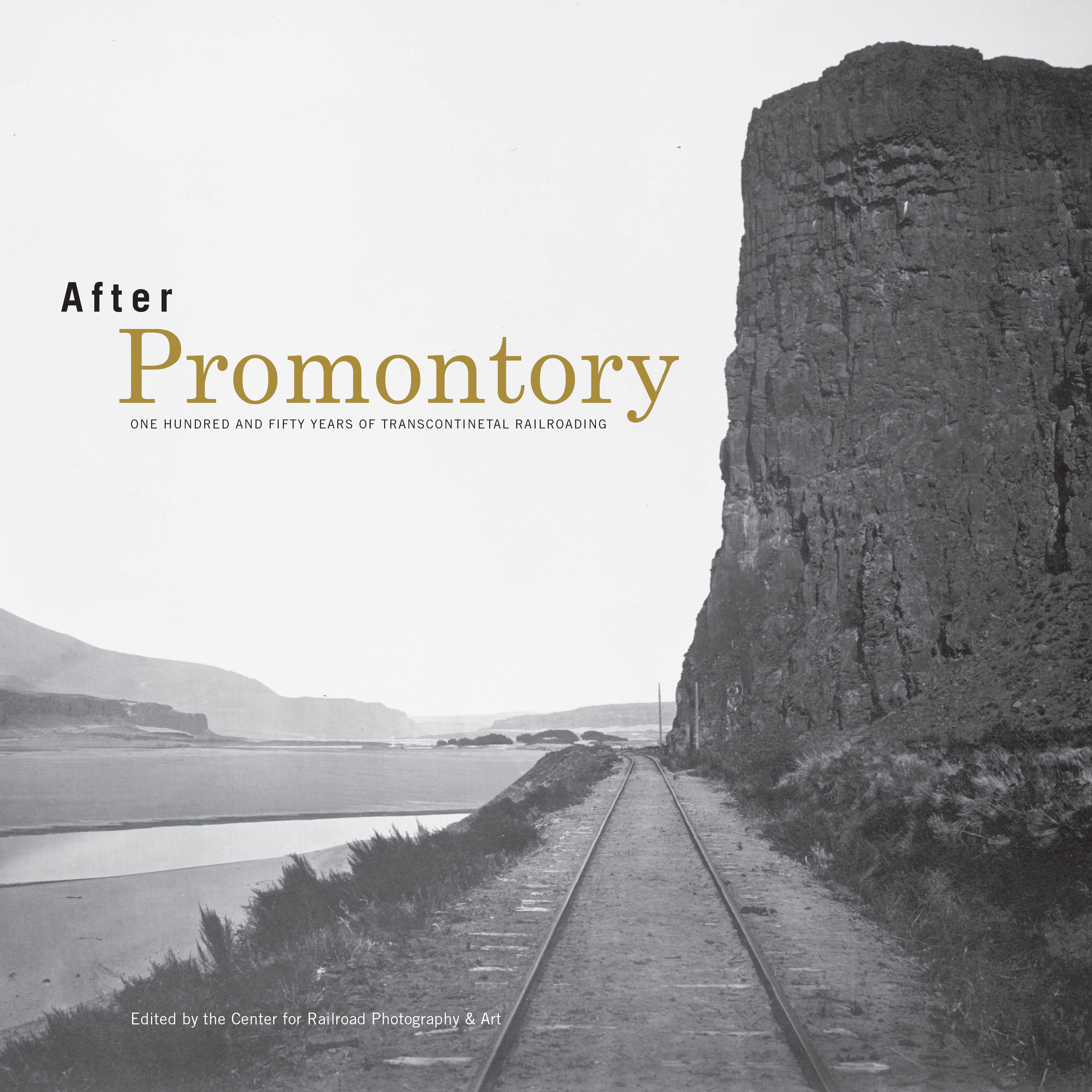 Cover of the book After Promontory: 150 Years of Transcontinental Railroading, hardcover, 10x10 inches, 320 pages, published by Indiana University Press, $60
---